COMPANY PROFILE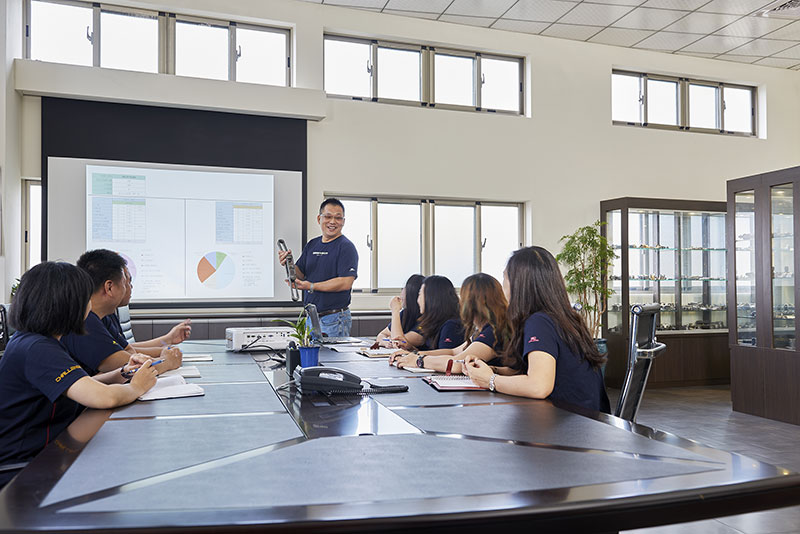 The Relentless Pursuit for Perfection
Yuh Chern Manufacturing Co., Ltd. was founded in 1979. The company is located in central Taiwan. We specialize in the profession of hot forging technology and provide the best OEM services. The evolution of company started with the production and distribution of conveyor chains and accessories. Implementing flexible organization management and continuously investing in facility machinery, we have progressively extended our product capabilities and have entered other industries horizontally such as the automobile and motorcycle parts, marine parts, and mountaineering equipment componentry.
Following the company's operating policy, the operational scale and capabilities continues to increase. Alongside the continuous upgrading of equipment, we use multiple professional control systems to enhance our ability to provide market-leading solutions for our customers, such as:
ISO 9001 (Quality Management System);
PLM (Product Lifecycle Management)
APS (Advanced Planning and Scheduling System)
SFT (Shop Floor Tracking System)
ERP (Enterprise Resource Planning System)
Our focus on expanding the recruitment of professionals in the R&D, marketing, and quality departments allows us to provide better products and stable quality to fulfill the vision and mission of our company.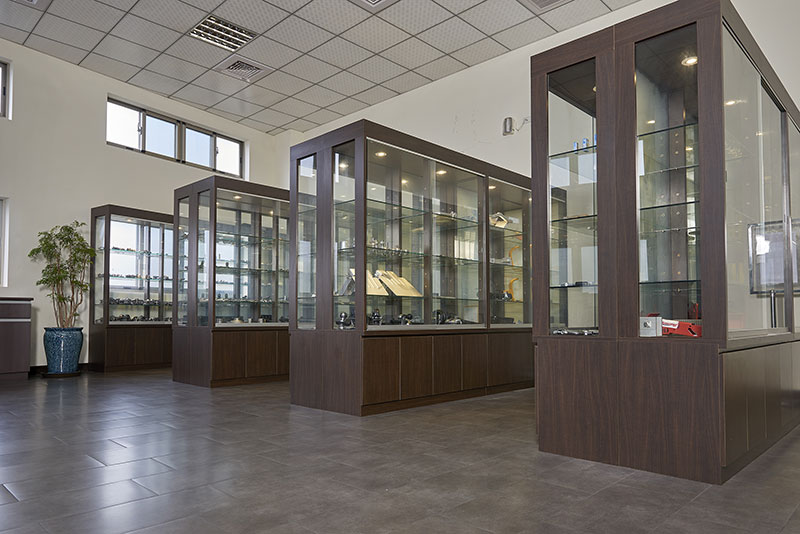 Core Value
Integrity, Chariness & Responsibility
Be honest and abide by organizational regulations and social norms. To fulfill and successfully achieve all promised work actions. Fully acknowledge one's responsibilities and requirements and have the ability to take responsibility for one's own mistakes and failures. Don't blame others and try to improve the problem.
Communication Coordination & Teamwork
To be organized and externalize ideas clearly. Acknowledge the necessity to ensure that all involved are focused and of full understanding. To correctly interpret, respond, and clarify the message conveyed has reached a consensus is of most importance. Respect the opinions from team members, support team decisions, and perform personal responsibilities during work. Encourage members to actively participate in the team and work together to achieve team goals.
Quality Oriented & Continuous Improvement
Actively follow the working standard procedures, pay attention to details, use feedback mechanism to identify quality problems and make improvements, and continuously improve work quality. Ability to use appropriate methods to identify opportunities for improvement, develop action plans, and take proactive actions to improve work conditions or processes.
Innovation Management Oriented & Striving for Superiority
Accept new work patterns with an open mind, build a creative work environment, encourage others to break through the status quo, and enhance the overall competitive advantage of the organization. To be able to set challenging work goals for oneself and achieve them, demanding high standards of work performance, and constantly seeking breakthroughs.
Customer Orientation & Service
Actions and plans need to focus on customer impact, proactively understanding customer needs and respond quickly to provide customers with the information they need. This proactivity will help organizations build long-term cooperative relationships with customers. Show enthusiasm to customers, effectively meet customer needs, solve customer problems, and then improve customer satisfaction to win customers' trust with quality & service.